Call2Recycle: Battery Recycling
Household Battery Recycling & Disposal
According to their website, "Call2Recycle offers convenient options for responsibly recycling your old batteries. Whether you only have a few batteries or generate larger quantities, need a one-time option or ongoing solution, Call2Recycle has you covered."  Below is a summary of some of Call2Recycle's programs.
2021 Call2Recycle Battery Program Options

Instructions

FREE Rechargeable Battery Box Program

In order to get empty boxes back, a member of the facility staff needs to go online and take a 10 minute safety test.

To complete the safety test, please visit:

& scroll down to "Training Options #2"

Single-Use Battery Recycling Option

Call2Recycle has expanded its battery recycling program to include a new single-use Battery recycling option;

This service includes all battery recycling of household batteries (alkaline/ single-use) under 11 lbs. as an option for collection sites;

*There is a COST for this program*

To purchase single use recycling options, please visit:

OR

Damaged Batteries

Call2Recycle offers a kit for Damaged Batteries (if stored improperly can cause a fire)

To purchase a kit, please visit: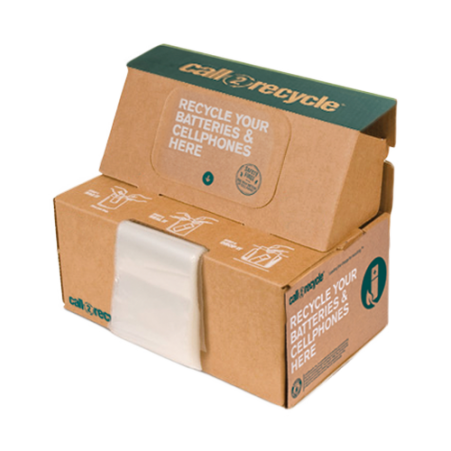 A damaged battery from a New Hampshire facility: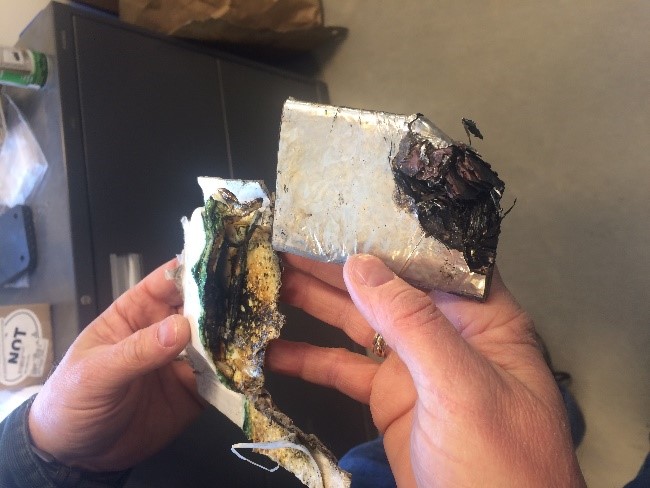 Please make sure you let this company know you heard about them from NRRA. Thank you!