Programs & Curricula
The NRRA School Recycling Club builds community action by directing students, teachers, schools and communities to a clear understanding of pertinent solid and hazardous waste issues and supporting sustainable waste reduction programs. Learn more about pricing and grant opportunities for schools.
COVID-19 SHIP Lessons (Supporting Home Instruction Plan)
In response to the COVID-19 pandemic, NRRA created free weekly lesson plans from NRRA's school recycling curricula. Nine lessons from NRRA's nationally recognized curricula (3R's of the Common Core: Use it Up, Wear it Out, Make it Do, or Do Without and Teaching Toxics: Creating Solutions to Household Pollution) were broken out for age groups K-3, 4-6, 7-8 and 9-12. Each lesson plan packet includes the Common Core Matrix (for teachers), a NRRA curricula lesson, a craft or activity and a video link from additional sources. (Video links can be accessed from NRRA's SHIP cover page for each lesson packet.) Additionally, NRRA's Education Manager recorded a video introduction aligned with each NRRA SHIP lesson packet theme.
CLASSROOM WORKSHOPS
NRRA workshops are designed for use in standard classroom settings and most can be tailored to fit the curriculum and developmental needs of any class, grades K-12. Workshops are also a great staff development tool and work well as the focus of a Green Team meeting or Recycling Club after-school event. NRRA's classroom workshops are generally 40-minutes in length but can be modified to fit any classroom period. The programs are experiential and hands-on in nature. NRRA's School Recycling Club staff assist with identifying curriculum standards associated with each program.
BACK TO THE EARTH
Yard trimmings and food residuals together constitute over 25 percent of the US municipal solid waste stream. That is a lot of waste to send to landfills when it could become useful and environmentally beneficial compost instead! Composting offers obvious resource management benefits and creates a useful product from organic waste that would otherwise have been landfilled. This workshop, available for all age groups, explains how composting works and how to make it work.
GARBAGE GUERRILLAS
A workshop version of NRRA's very popular Trash On the Lawn Day (TOLD). Rather than sorting all the waste from a day, participants collect small working samples of waste that are identified, audited and analyzed.
SCHOOL TECHNICAL ASSISTANCE
NRRA school technical assistance programs are designed to work at a larger, school-wide level and focus on big picture problems and solutions. Because of the nature of these programs, they tend to take more time and work best when as many stakeholders as possible at the school participate. At lower grade levels, these programs are often organized by teachers and staff, but in upper grade levels, we encourage students to take the leading role as a truly service-learning leadership opportunity at their school.
TRASH ON THE LAWN DAY (TOLD)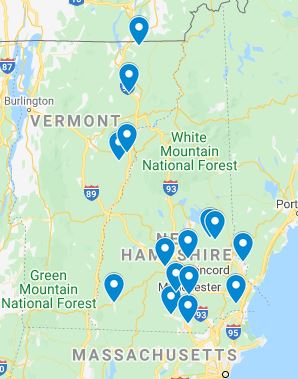 A TOLD is a thought-provoking service-learning project that assesses a school's waste management issues and opportunities for improvement, while fostering student leadership. Under The NRRA School Recycling Club's guidance, student leaders organize a waste sort of an entire days worth of trash. This tool for positive change examines waste management practices, purchasing policies, hauling agreements and diversion opportunities. A TOLD consists of envisioning and audit planning, the audit, and presentation of the results and action plan. TOLDs often draw media attention and can become an annual event to track progress toward sustainable cost-effective methods of school waste management.
TOLD to GO Rental Kit
Want to host our signature Trash On the Lawn Day (TOLD) on your own? The TOLD to GO Rental Kit allows you the freedom to schedule your school waste audit at your convenience. Our kit contains a video and manual complete with supplies and special equipment needed to host your own Trash On the Lawn Day! Afterwards, send us your data and we will send you a report of your results illustrating the savings you might realize by better recycling.
STAR OF SUSTAINABILITY ASSESSMENT
Star Assessments are NRRA's proprietary school recycling inventory and review. Developed for NRRA by Heather Greenwood, in collaboration with Antioch University New England, the Star Assessment provides a comprehensive quantitative and qualitative report on a school's recycling and waste reduction efforts in five key areas. The report provides clear, unbiased suggestions and areas for improvement as well as base-line data for future examination of your school's recycling program. Star Assessments take roughly an hour (depending on school size) to complete and require access to an entire school. They make a great activity for a Green Team or Recycling Team of students or teachers to start off a year or get better organized.

SCHOOL CURRICULA

NRRA offers two outstanding recycling curricula manuals, 3R's of the Common Core: A Teacher's Resource Guide to Solid Waste and Recycling and Teaching Toxics: Creating Solutions to Household Pollution. Lesson plans for each have been divided into grades K-3, 4-6, 7-8 and 9-12. All lessons have been aligned with national Common Core standards. The manuals are available in print or on-line in PDF format. Interested in viewing a sample of these curricula? See NRRA's SHIP Lessons in the Resource Library.
We also offer two spiral-bound manuals, Closing the Food Loop at School : An On-Site School Composting Guide and School Hazmat 101: A Blueprint for Hazardous Material Management in Schools.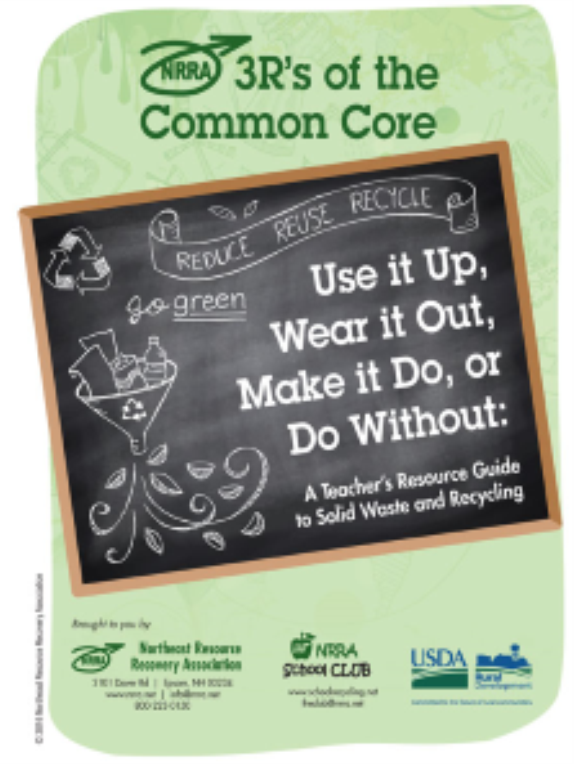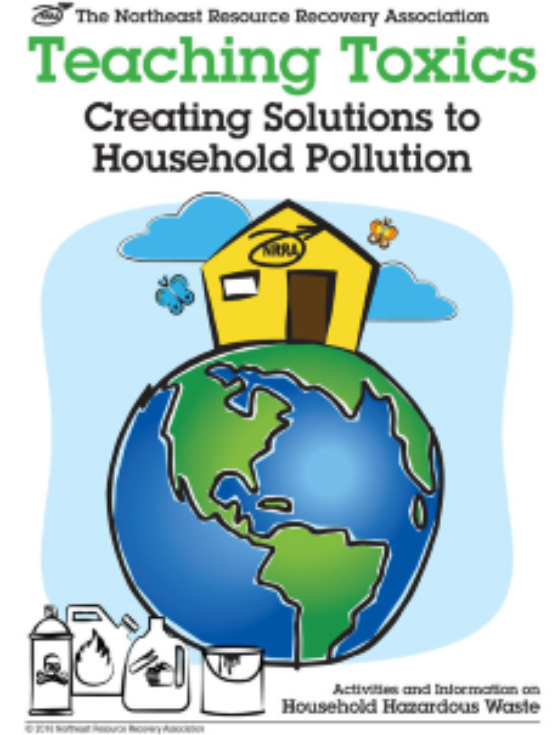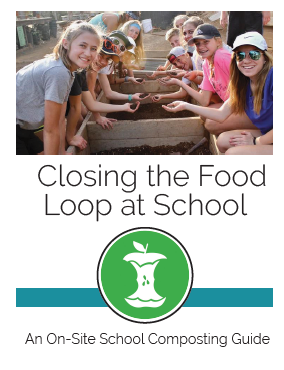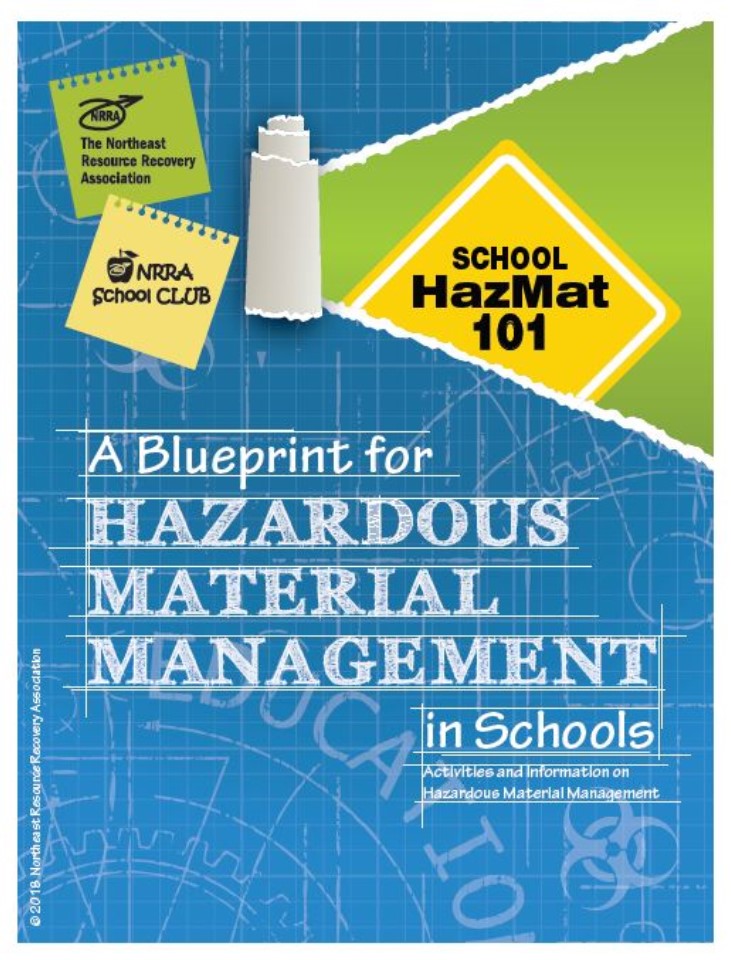 Learn more about pricing and grant opportunities for schools!