Commodity Spotlight - #2 HDPE Natural Plastic Soars in Value
HDPE stands for High Density Polyethylene. Natural HDPE plastic is commonly used for milk jugs and other translucent containers, such as water and beverage bottles or shampoo containers.
Left to Right: Baled HDPE Natural (Note: Some NRRA vendors do not accept cardboard headers); Loose HDPE Natural; Baled HDPE Natural

| | | |
| --- | --- | --- |
| | | |
The price of HDPE natural has been reaching record highs, more than doubling over a period of 12 months. The recycling of this commodity has been proving to be a lucrative program for many local communities. In the year of 2020 alone, $62,245 ($72,585 so far in 2021) was returned to NRRA communities for the sale of their HDPE natural. This equates to the diversion of 67 tons of HDPE Natural from landfilling and incineration. Great job NRRA communities!
But why is this commodity so valuable? The simplest answer is that natural HPDE is plastic in its most pure form. HDPE natural is not dyed and can be recycled into any color. In contrast, colored HDPE can only be recycled into darker colors such as dark green and black.
HDPE is a versatile plastic with high density, strength, moisture barrier, and a wide temperature range, particularly in comparison to other food grade plastic. Additionally, HDPE does not contain BPA, phthalates, heavy metals, or allergens. Therefore, this material is valuable for recycling as it can be turned into numerous products such as environmentally safe building material (i.e. decking, fencing, benches, and furniture). The use of recycled HDPE building material can also contribute to LEED certification credits!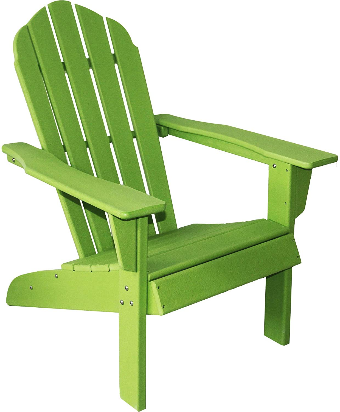 Once HDPE is recovered, it can be recycled into numerous products. One study in Resource Recycling showed that HDPE can be recycled ten times before the plastics quality is compromised (2018). Due to its chemical resistant attributes, HDPE can be used as packaging for household cleaners, detergents, and some industrial chemicals. It is also commonly turned into lawn furniture, plastic lumber or sheeting, fencing, and motor oil. You may even see it used in plastic waste or recycling receptacles!
Adding #2 HDPE plastic to your community's recycling program is not only a great way to divert tonnage from the waste stream, but also saves energy, water, and valuable oil used to produce this commodity, not to mention the dollars it can bring to local recycling programs! If your community is interested in getting a plastics recycling program started, reach out to NRRA's Member Services Team for more information.