MOM Meeting - September 2023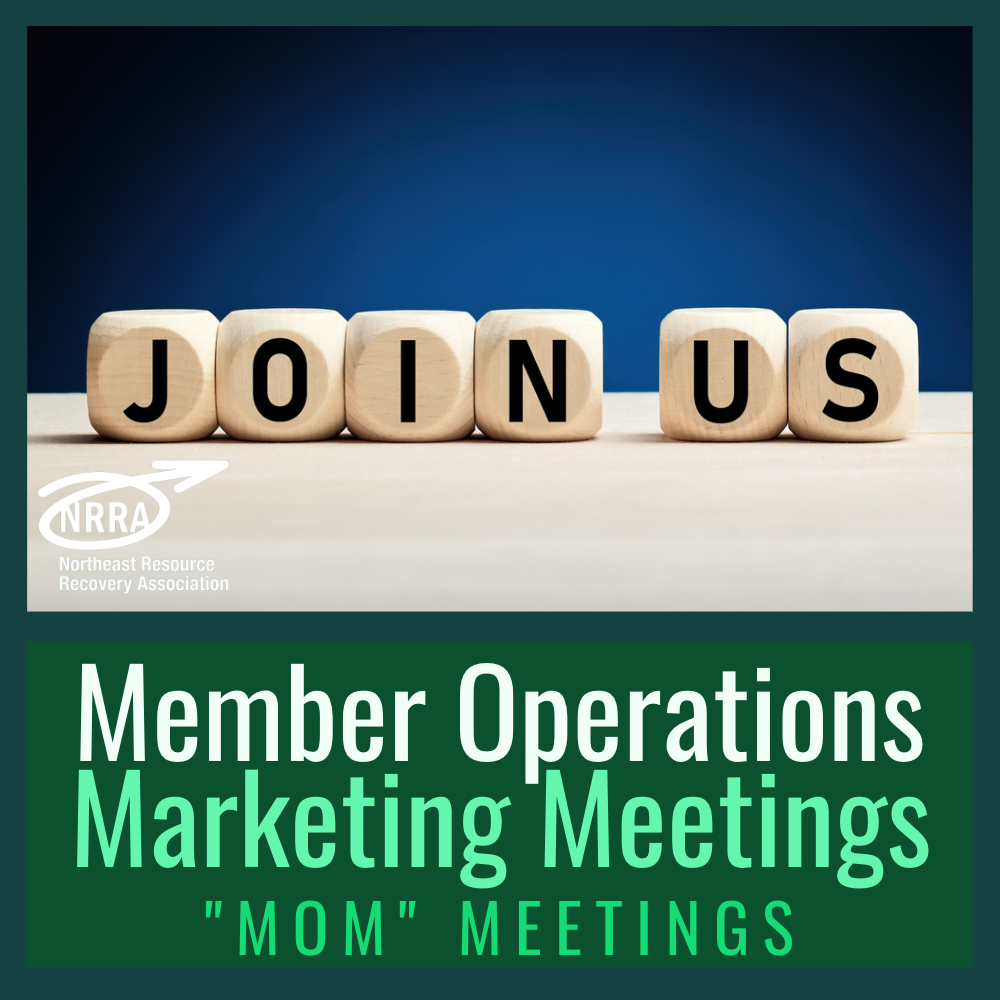 Wednesday, September 13, 2023
---
Location: Lancaster Town Hall
Member Operations & Marketing (MOM) Meetings are open to all NRRA Municipal Members.
This is a special MOM meeting! This is the third and final Summit Roundtable for our Increasing C&D Diversion in Coös County project, which is supported by a EPA Healthy Communities Grant. No RSVP is required and please feel free to bring a friend or colleague!
AGENDA:
Introductions
Member Operations

Recycling Market Update
Recycling Toolkits for Operator & Resident Education
NHDES Update

C&D Summit

Lancaster C&D Pilot Program
Lancaster C&D Audit
C&D Technical Support Case Studies
Attendance at this MOM meeting counts as 3 hours of continuing professional development credit for the NH DES Solid Waste Operator Certification.
---
For those who are able to join our MOM Meeting remotely - by phone, computer, or mobile device - here are instructions for accessing the meeting:
( Meeting ID: 227 895 852 758 Passcode: s5BfQx )
To join by phone, please dial: 469-998-5899,
conference ID: 500 463 945#