MOM Meeting - February 2023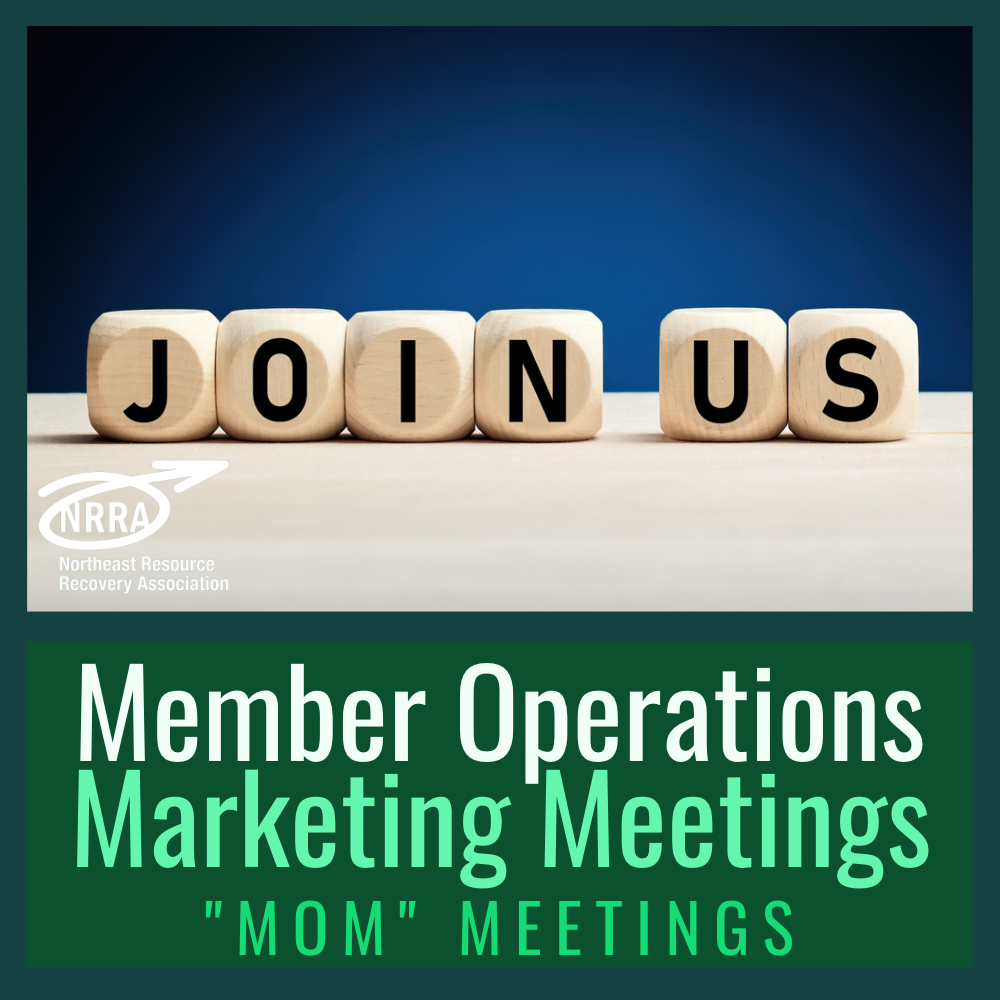 Wednesday, February 8, 2023

Member Operations Marketing (MOM) Meetings are open to all NRRA Municipal Members.
Please feel free to bring a fellow recycler!
Meeting includes:
Introductions
Cooperative Marketing and Purchasing monthly review
Technical Assistance and Education updates
NRRA Grants & NHDES Updates
NH the Beautiful Programs available
Roundtable Discussion
Attendance at MOM meetings count as 1.5 hours of continuing professional development credit for the NH DES Solid Waste Operator Certification.
*SNOW DATE: WEDNESDAY, FEBRUARY 15, 2023 - SAME TIME AND LOCATION