2022 Annual Report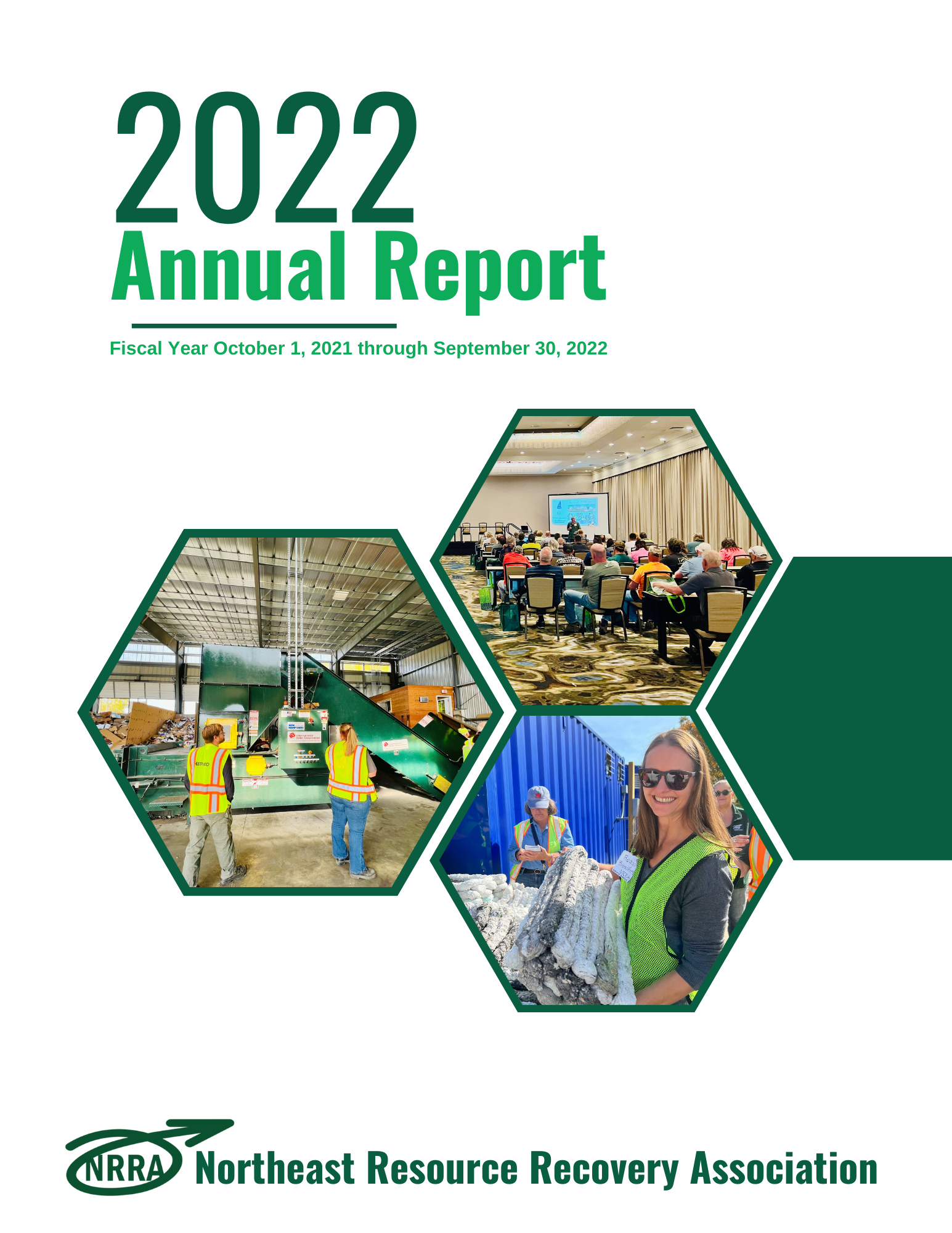 NRRA's 2022 Annual Report is interactive, including hyperlinks to key aspects of the 2022 fiscal year. The printable pdf format, with engaging images and clear charts, makes it easy to share the value of recycling and NRRA membership with municipal staff, elected officials, and residents.
When executive director, Reagan Bissonnette, joined this organization in June 2019, little did she know that it would be three years before we would hold our conference in person once again, so it's no surprise that gathering together in person in 2022 had the feeling of a reunion among friends. The conference theme, "What's Next: Rethinking Resource Recovery" emphasized the need for us to rethink the future of solid waste and waste reduction and reset following the pandemic and China's National Sword policy.
While 2022 may have been a time when many felt discouraged by local or global events and politics, we are proud to say that whether you care about the environment, whether you care about taxpayer money, or whether you care about both, 2022 was still a great time to be a member of NRRA and a great time to recycle!
Finally, we at NRRA applaud our members' continued essential work of managing solid waste and recycling! We are grateful for your service to your communities. Thank you to the hard work and dedication of our board, staff, members, vendors and donors - we are grateful for your continued support.
Open the report in a new window or download the report to view and share by clicking the "View Report" button.