You Don't Need to Remove all Tape Before Recycling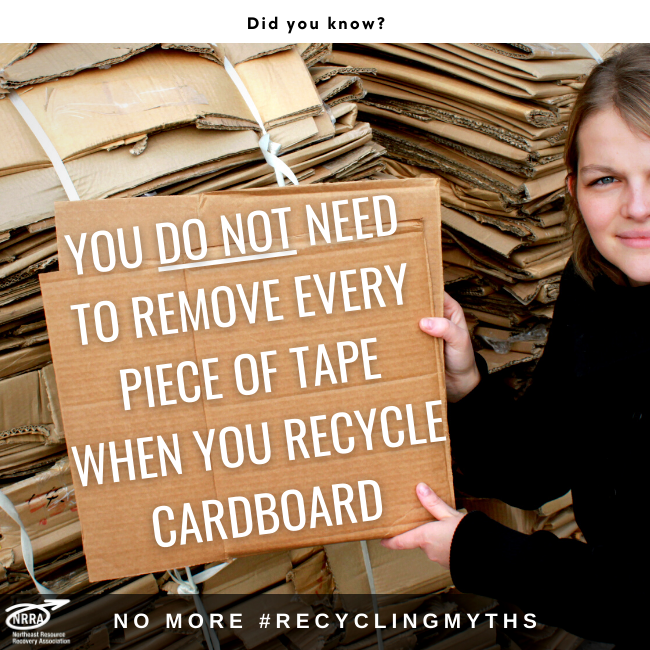 Download Image
CARDBOARD RECYCLING IS EASY AS 1, 2, 3!
1 = EMPTY your cardboard box
2 = Pop all the flaps and COLLAPSE your cardboard box
3 = Go ahead and FLATTEN your cardboard box
THAT'S IT - YOU'RE READY TO RECYCLE!
You don't need to remove every bit of tape, just be sure your box is clean and dry then 1,2,3 Recycle!!!
FUN FACT: Cardboard can be recycled up to 6 times!
This material is based upon work supported under a grant by the Rural Utilities Service, United States Department of Agriculture. Any opinions, findings, and conclusions or recommendations expressed in this material are solely the responsibility of the authors and do not necessarily represent the official views of the Rural Utilities Service. Rural Community Assistance Partnership, Inc., is an equal opportunity provider and employer.