Town of Tuftonboro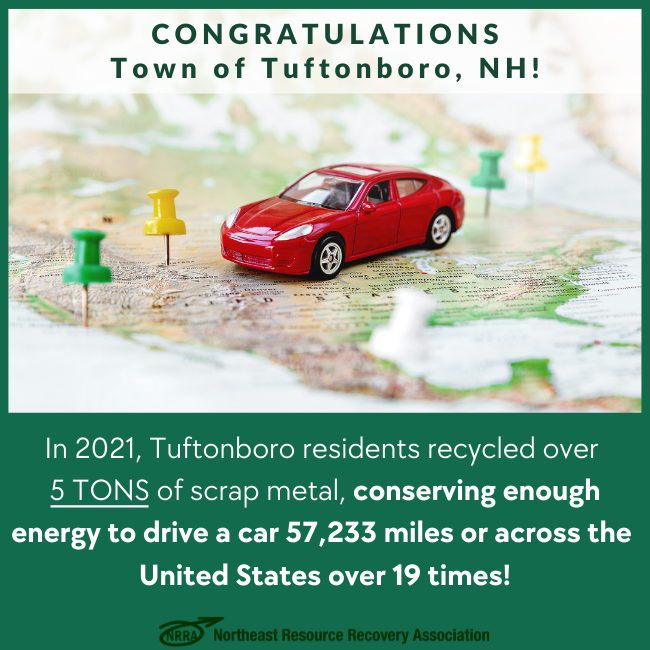 Download Image
♻️ RECYCLING IN ACTION! ♻️
Residents of Tuftonboro, NH recycled 5.2 TONS of scrap metal in 2021!
By recycling instead of trashing, they conserved enough energy to power a car 57,233 miles. That's like driving across the United States of 19 times! WOW!!
Every small action adds up to something big. It took each resident committing to recycling to achieve this fantastic #RecyclingWin As more residents recycle, even more energy is conserved as recycled materials get a second (or third) life as a new thing!
This material is based upon work supported under a grant by the Rural Utilities Service, United States Department of Agriculture. Any opinions, findings, and conclusions or recommendations expressed in this material are solely the responsibility of the authors and do not necessarily represent the official views of the Rural Utilities Service. Rural Community Assistance Partnership, Inc., is an equal opportunity provider and employer.