Town of New London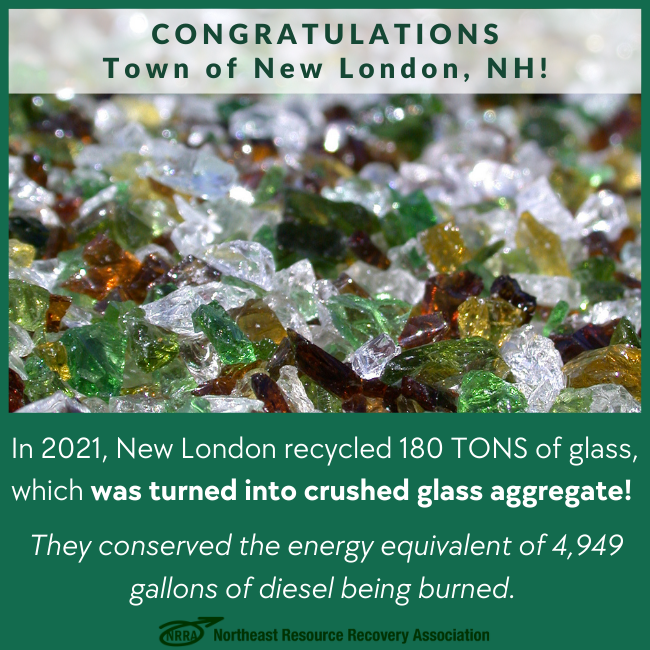 Download Image
♻️ SMALL ACTIONS, BIG OUTCOMES! ♻️

Last year, the Town of New London, NH recycled over 180 TONS of glass, which was turned into crushed glass aggregate that the town can use in road projects or as landfill cover.

By recycling all that glass, New London residents conserved the energy equivalent of 4,949 gallons of diesel from being burned!

That's like filling up just nearly 33 semi-trucks with 150 gallon tanks!!

GREAT JOB NEW LONDON!!
This material is based upon work supported under a grant by the Rural Utilities Service, United States Department of Agriculture. Any opinions, findings, and conclusions or recommendations expressed in this material are solely the responsibility of the authors and do not necessarily represent the official views of the Rural Utilities Service. Rural Community Assistance Partnership, Inc., is an equal opportunity provider and employer.