Town of Monroe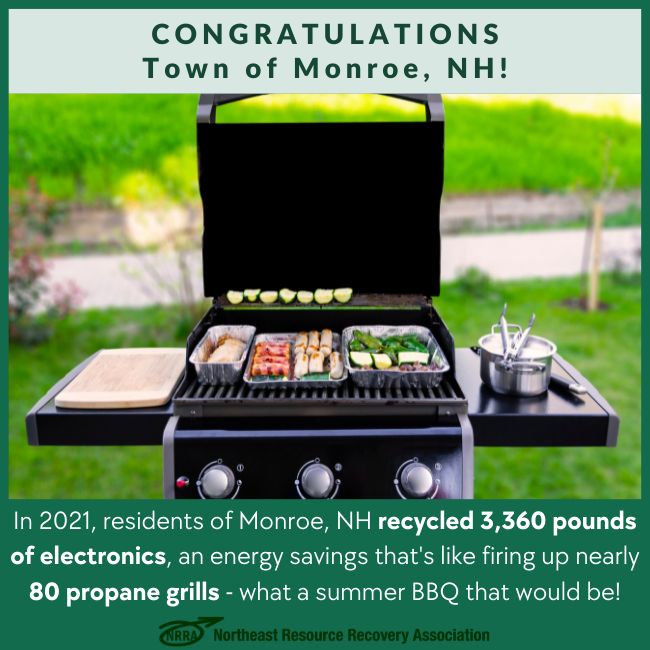 Download Image
♻️ CONGRATULATIONS MONROE, NH ON THEIR TECH-SAVVY RECYCLING! ♻️

The Town of Monroe, NH should be proud! In 2021, residents came together and recycled over 3,360 pounds of electronics. Through recycling, they conserved enough energy to fire up 80 propane grills for an amazing summer picnic!

FUN FACT:
Recycling helps reduce greenhouse gas emissions by reducing energy consumption. Using recycled materials to make new products reduces the need for virgin materials. This avoids greenhouse gas emissions that would result from extracting or mining virgin materials.

KEEP IT UP, MONROE!!
This material is based upon work supported under a grant by the Rural Utilities Service, United States Department of Agriculture. Any opinions, findings, and conclusions or recommendations expressed in this material are solely the responsibility of the authors and do not necessarily represent the official views of the Rural Utilities Service. Rural Community Assistance Partnership, Inc., is an equal opportunity provider and employer.