Town of Lee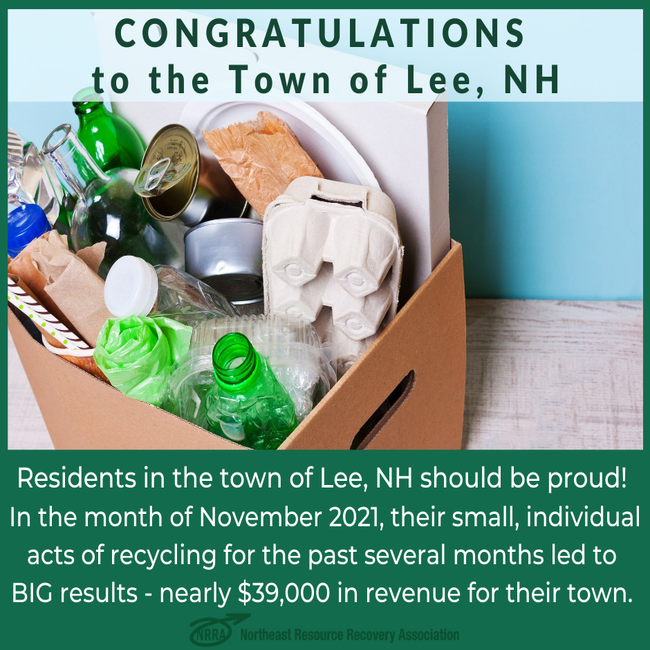 Download Image
♻️ RESIDENTS IN THE TOWN OF LEE, NH AND LEE NH PUBLIC WORKS SHOULD BE PROUD♻️

In the month of November 2021, their small, individual acts of recycling for the past several months led to nearly $39,000 in revenue for their town. This is a great example of a town Recycling with Results! But how did they make it happen?
This material is based upon work supported under a grant by the Rural Utilities Service, United States Department of Agriculture. Any opinions, findings, and conclusions or recommendations expressed in this material are solely the responsibility of the authors and do not necessarily represent the official views of the Rural Utilities Service. Rural Community Assistance Partnership, Inc., is an equal opportunity provider and employer.