Town of Lancaster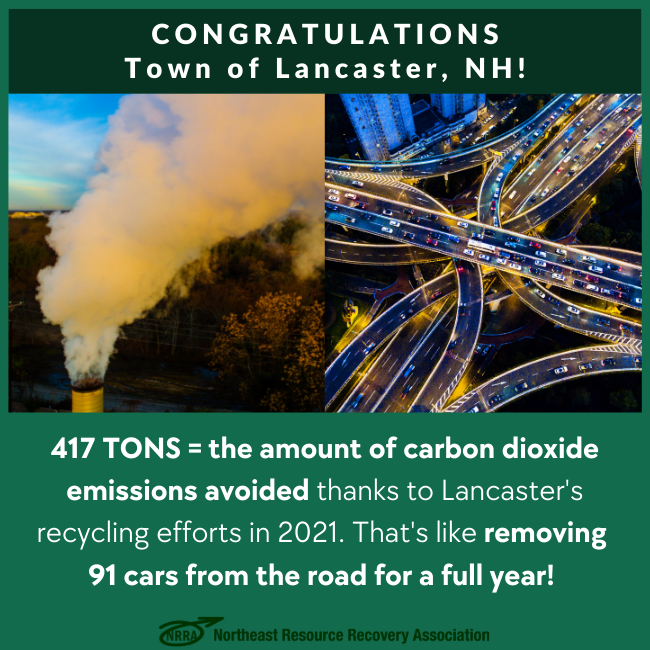 Download Image
♻️ SMALL ACTIONS, BIG OUTCOMES! ♻️

Congratulations to the Town of Lancaster NH! Through consistent recycling in 2021, their efforts meant that 417 TONS of carbon dioxide emissions were avoided from being released into the atmosphere.
What does that look like? Well, it would be like removing nearly 100 passenger cars from the road for a full YEAR. This is just the environmental impact of recycling in Lancaster, not also taking into account the revenue the town received from the sale of all that recyclable material!

GREAT JOB LANCASTER!!
This material is based upon work supported under a grant by the Rural Utilities Service, United States Department of Agriculture. Any opinions, findings, and conclusions or recommendations expressed in this material are solely the responsibility of the authors and do not necessarily represent the official views of the Rural Utilities Service. Rural Community Assistance Partnership, Inc., is an equal opportunity provider and employer.