City of Lebanon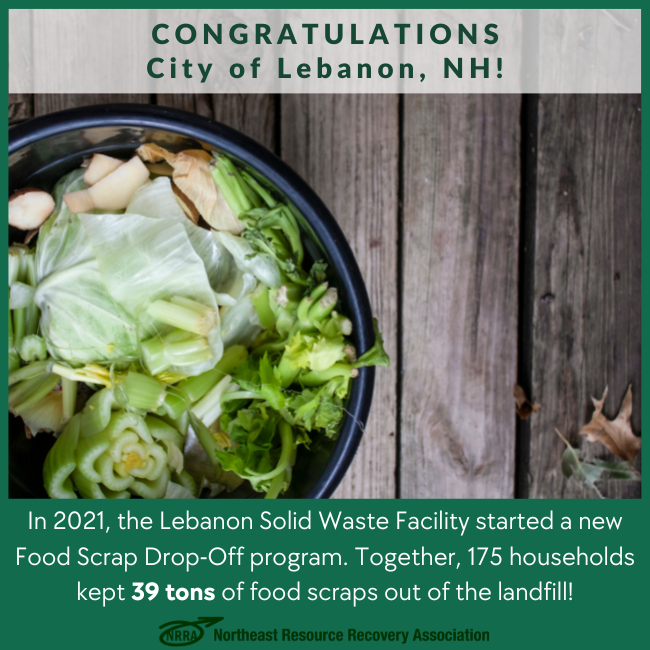 Download Image
♻️ CONGRATULATIONS to Lebanon, New Hampshire! ♻️
We LOVE it when a community that's already doing a great job recycling strives to do even better! Last year, the Lebanon Solid Waste Facility started a new Food Scrap Drop-off program. 175 households piloted the program and helped keep 39 TONS of food scraps out of the landfill!
The EPA estimates that more food reaches landfills and incinerators than any other single material in our everyday trash, constituting 22 percent of municipal solid waste, so diverting this waste is hugely beneficial!
You can check out Lebanon's food scrap drop-off program here: https://lebanonnh.gov/1464/Food-Waste-Drop-Off-Program
This material is based upon work supported under a grant by the Rural Utilities Service, United States Department of Agriculture. Any opinions, findings, and conclusions or recommendations expressed in this material are solely the responsibility of the authors and do not necessarily represent the official views of the Rural Utilities Service. Rural Community Assistance Partnership, Inc., is an equal opportunity provider and employer.