Will You Help us Keep Recycling Strong?
Did you know that the Northeast Resource Recovery Association is one of only a handful of nonprofits in the entire country that offers a recyclables marketing cooperative model? This means that we directly connect sellers of recyclable commodities to purchasers of those commodities. Last year, we returned over $1.8 million to our members from the sale of their recyclables and enabled our members to recycle enough material to remove the equivalent of 22,393 passenger cars from the road for an entire year.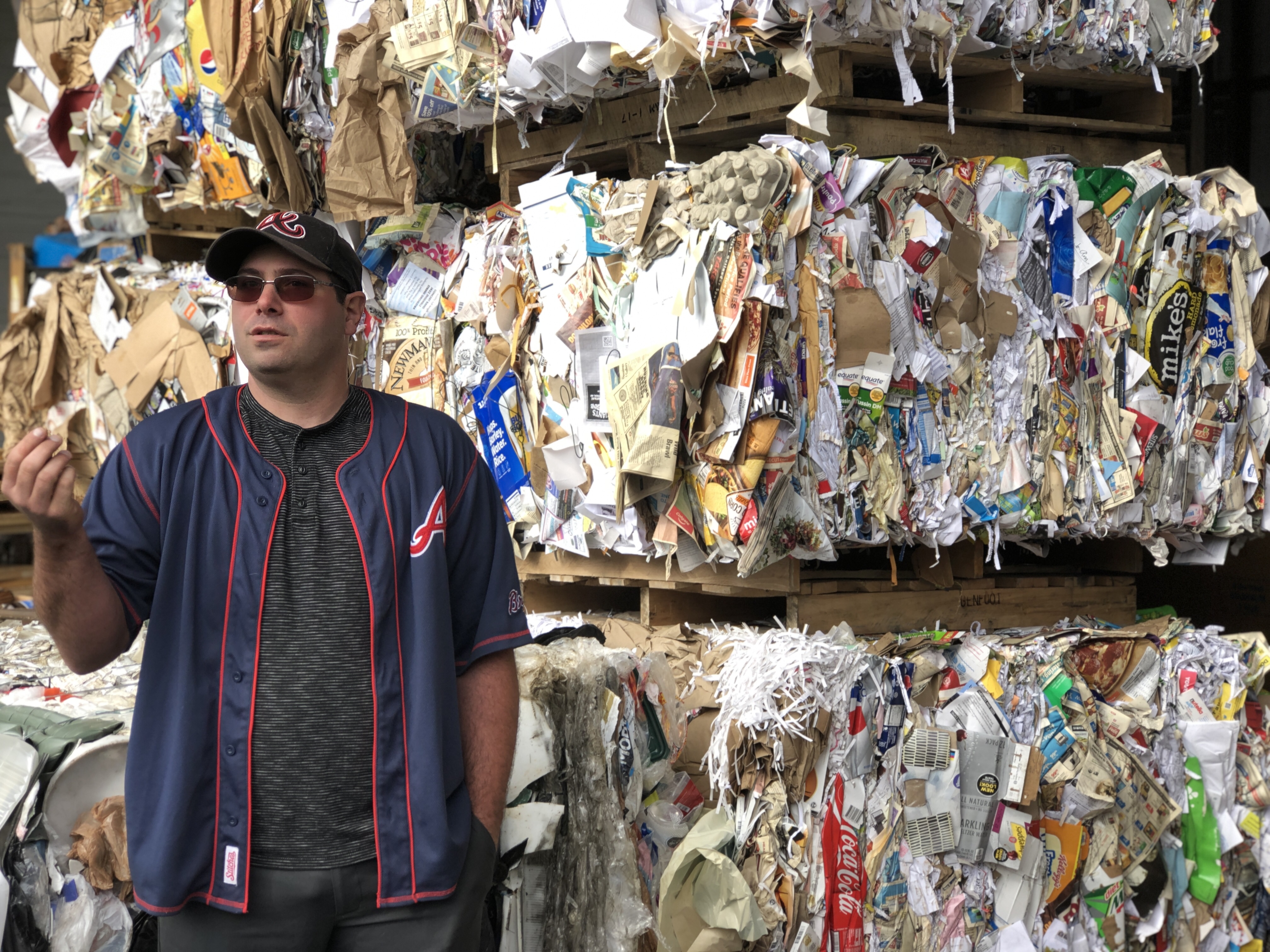 This year, we need support from individual donations more than ever.
NRRA has enabled communities throughout New England to manage their own recycling programs and reduce their waste for nearly forty years. Together, we partner to make recycling strong through economic and environmentally sound solutions. We support municipalities with cooperative marketing of recyclables and provide technical assistance and education to ensure their recycling programs are financially sustainable and environmentally responsible.
After China stopped buying much of the world's recyclables in 2018, NRRA experienced a dramatic increase in demand from municipalities for technical assistance and education. The COVID-19 pandemic has only further increased
this demand for
NRRA's services. When the pandemic began, we quickly pivoted to meet new needs of our communities.
In March, we began holding weekly, then later bi-weekly, calls for our members to share information about how to safely recycle during the pandemic.


In April, we held a popular free webinar featuring an expert in infectious disease epidemiology on "Best Management Practices for Recycling Facilities During COVID-19." This timely webinar was attended by over 300 people live and watched by over 250 more afterward. The response from attendees was overwhelmingly positive. Said one participant: "It was really terrific. I appreciated that it was very high level and featured an expert from outside the industry on the topic that was most pressing. Thank you!"


In June, we launched a Summer Webinar Series with 20 webinars to enable communities to access many of the presentations that would have been available at our cancelled annual conference.


We provided live, virtual recycling and waste reduction education to students learning remotely.
In the coming year, we would like to increase the amount of technical assistance and education we can provide our members, but we can't do it alone, and our budget is lean as a result of COVID-19 disruptions.
Please support NRRA with a fully tax-deductible donation today. Give a donation of $50 or more and you will also receive a one-year individual Associate Membership to NRRA. Associate member benefits include discounts to NRRA's events and subscription to NRRA's e-newsletters "Full of Scrap" and "School News You Can Use."
We are grateful for the support of our members and donors during this time. Your support allows us to continue to partner with communities to make recycling strong through economic and environmentally sound solutions.