Press Release: NRRA Conference Shares Municipal "Recycling with Results"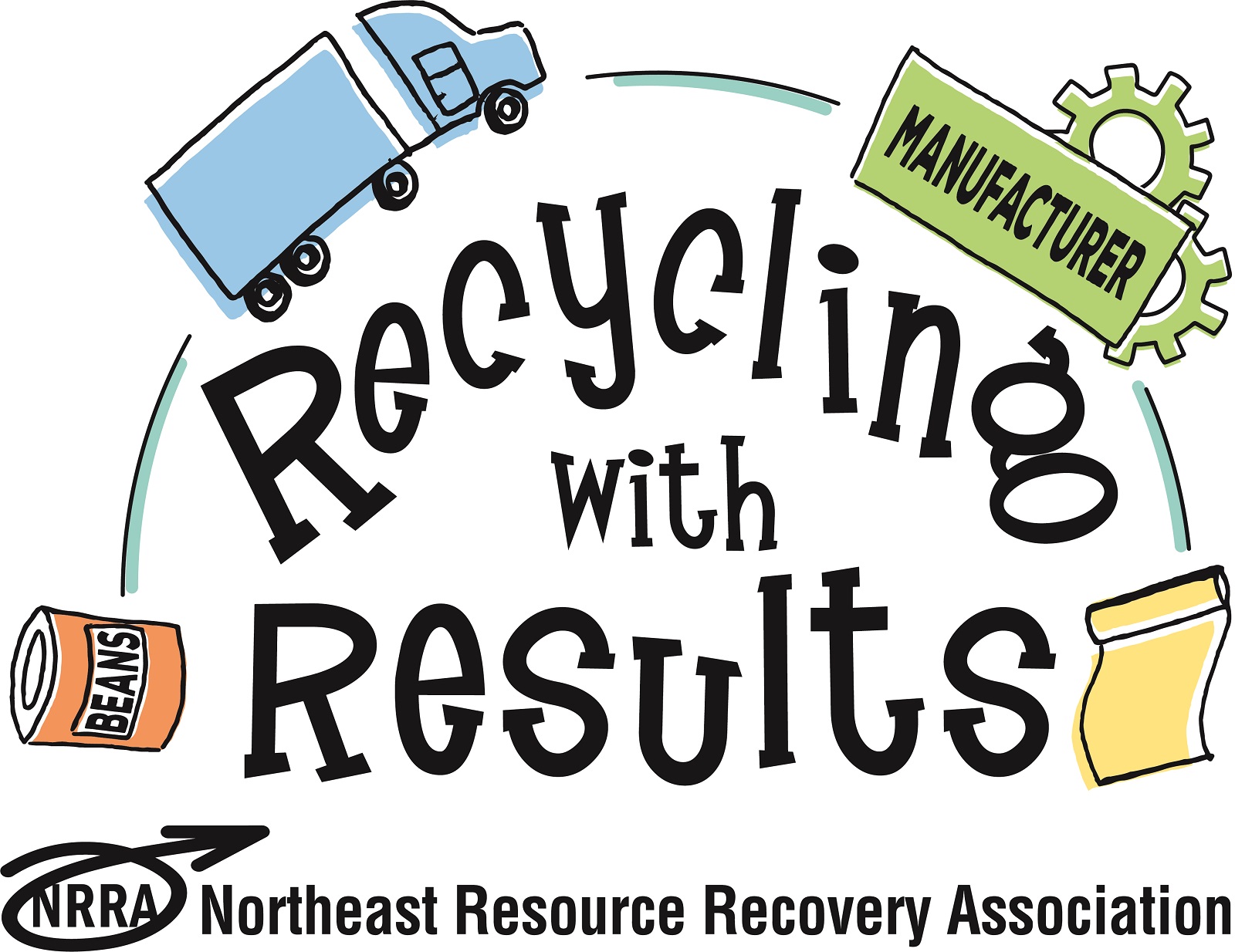 Over 185 presenters and attendees from New England and beyond participated in the Northeast Resource Recovery Association's (NRRA) virtual "Recycling with Results" Conference on May 10-11, 2021. The conference featured six key topics currently faced by the municipal solid waste and recycling industry.
On Day One, attendees learned about "Engaging Residents with Municipal Recycling" from three speakers who have successfully educated and engaged their residents about municipal recycling programs. Meghan Theriault, P.E., Director of Public Works, Town of Gilford, NH, shared her community's use of social media and their website to engage residents. Steve Bullek, Public Works Director, Town of Lee, NH & NRRA Board Member, provided examples of how his community shares transparent revenue and cost information with residents. Michelle Goetsch, CEO, Betterbin and Marc Morgan, Solid Waste Manager, Lebanon, NH, discussed how Lebanon is using the Betterbin app to provide recycling and composting information to residents.
The next session discussed "Waste Reduction Strategies – Reduce, Reuse, Rot" where attendees learned practical ways to save money by reducing the waste their community disposes. Dennis Patnoe, Former Transfer Station Supervisor, Town of Lancaster, NH & NRRA Board Member, shared how Lancaster, NH implemented and maintains a successful Pay As You Throw program. Marc Morgan, Solid Waste Manager, City of Lebanon, NH, described Lebanon's Refill Not Landfill campaign, which encourages residents to reuse. Joan Cudworth, Director of Public Works, Town of Hollis, NH & NRRA Board President, explained how her community implemented a food scrap composting program at their transfer station.
Reagan Bissonnette, NRRA Executive Director, provided a brief tour of NRRA's redesigned website and shared the most popular resources available to enable municipalities to make recycling environmentally responsible and financially sustainable.
The last session of the day, "Recycling Safely During COVID-19," featured Dr. Ben Locwin, Healthcare Executive and International COVID-19 Advisor, who provided national safety updates regarding the pandemic. Bonnie Bethune, Member Services Manager, NRRA, shared how municipal recycling programs are adapting their practices during the pandemic.
Day Two began with "National & Local Recycling Markets and Market Specifications," where attendees learned about current recycling markets and what the future may hold at both the national and New England levels. Chaz Miller, CEO Chaz Miller Associates, former Director, National Waste & Recycling Association, presented on national and Northeast recycling markets. Bonnie Bethune, Member Services Manager, NRRA, discussed New England markets and specifications.
Next was "Plastics with a Plan: Municipal Options." Despite news about challenges with plastics recycling, many municipalities are doing so successfully, and speakers shared different municipal models for source-separated recycling of plastics. Joe Gore, Transfer Station Manager, Town of Wakefield, NH, shared how his community recycles #1-7 baled plastics. Jon Edgerly, Operations Supervisor, BCEP Solid Waste District, Pittsfield, NH, discussed his community's #1 and #2 baled plastics program. Last, Eadaoin Quinn, Director of Business Development & Procurement, EFS Plastics and NRRA vendor, discussed EFS's #3-7 baled plastics operations.
Reagan Bissonnette, NRRA Executive Director, briefly shared how NRRA is successfully enabling over 100 municipalities to recycle glass for over 500,000 residents in New Hampshire, Vermont, and Massachusetts, with a spotlight on using crushed glass as an aggregate for infrastructure projects.
In the final session of the conference, "Understanding End Markets - What Happens with Your Recycling?" representatives from NRRA's vendors that acquire common recyclables discussed what happens with those recyclables after collection. Ira Gross, Manager, Regional Accounts, Schnitzer Northeast, discussed scrap metal recycling. Dave Cameron, General Manager at OPRSystems, Inc., explained how OPRSystems recycles fiber products. François Ierfino, Strategic Purchasing, Sourcing and Sales Manager, 2M Ressources, explained how glass from NRRA is made into new glass bottles and fiberglass insulation.
Speaker biographies and the recorded conference presentations and slides are available at www.nrrarecycles.org. Thanks to dedication, commitment, and generosity of conference sponsors, NRRA was able to offer this year's virtual conference free to all NRRA members. The Conference Sponsor Virtual Exhibit Hall, full of information about those sponsors, is available through mid-July.
Contact: Reagan Bissonnette, NRRA Executive Director, rbissonnette@nrrarecycles.org, 603-736-4401 x116