NRRA In-Person Conference Discusses "What's Next" for Recycling & Waste Reduction
270 attendees from New England and beyond attended the recycling nonprofit Northeast Resource Recovery Association's (NRRA) annual Recycling Conference & Expo on May 16 and 17. Recycling and waste management industry attendees gathered in person at the DoubleTree by Hilton Manchester Downtown Hotel in Manchester, NH, with a few joining online for select livestreamed workshops. The event had the buzz of a reunion, as many attendees had not gathered together since NRRA's last in-person conference in May 2019.
For over forty years, NRRA's annual Recycling Conference & Expo has been a premier conference focused exclusively on municipal recycling and waste reduction in the Northeast. Day one's keynote panelists Keefe Harrison, Founder and CEO of The Recycling Partnership, Kevin Roche, CEO of ecomaine, and Peter Blair, Staff Attorney at the Conservation Law Foundation discussed their vision of the conference theme "What's Next: Rethinking Resource Recovery." An extensive and engaging question and answer session followed the keynote presentations.
On day two, NRRA Executive Director Reagan Bissonnette shared the collective recycling successes from NRRA's members. In 2021, NRRA member communities recycled enough material to remove the equivalent of 21,602 passenger cars from the road for an entire year. In 2020, NRRA returned over $1.8 million to its members from the sale of their recyclables. In addition, special guest Representative Karen Ebel, Chair of the NH Solid Waste Working Group, addressed attendees. She shared how the working group, which is responsible for assisting the NH Department of Environmental Services (NHDES) with solid waste planning and policy initiatives, is currently assisting NHDES with the development of NH's new Solid Waste Management Plan.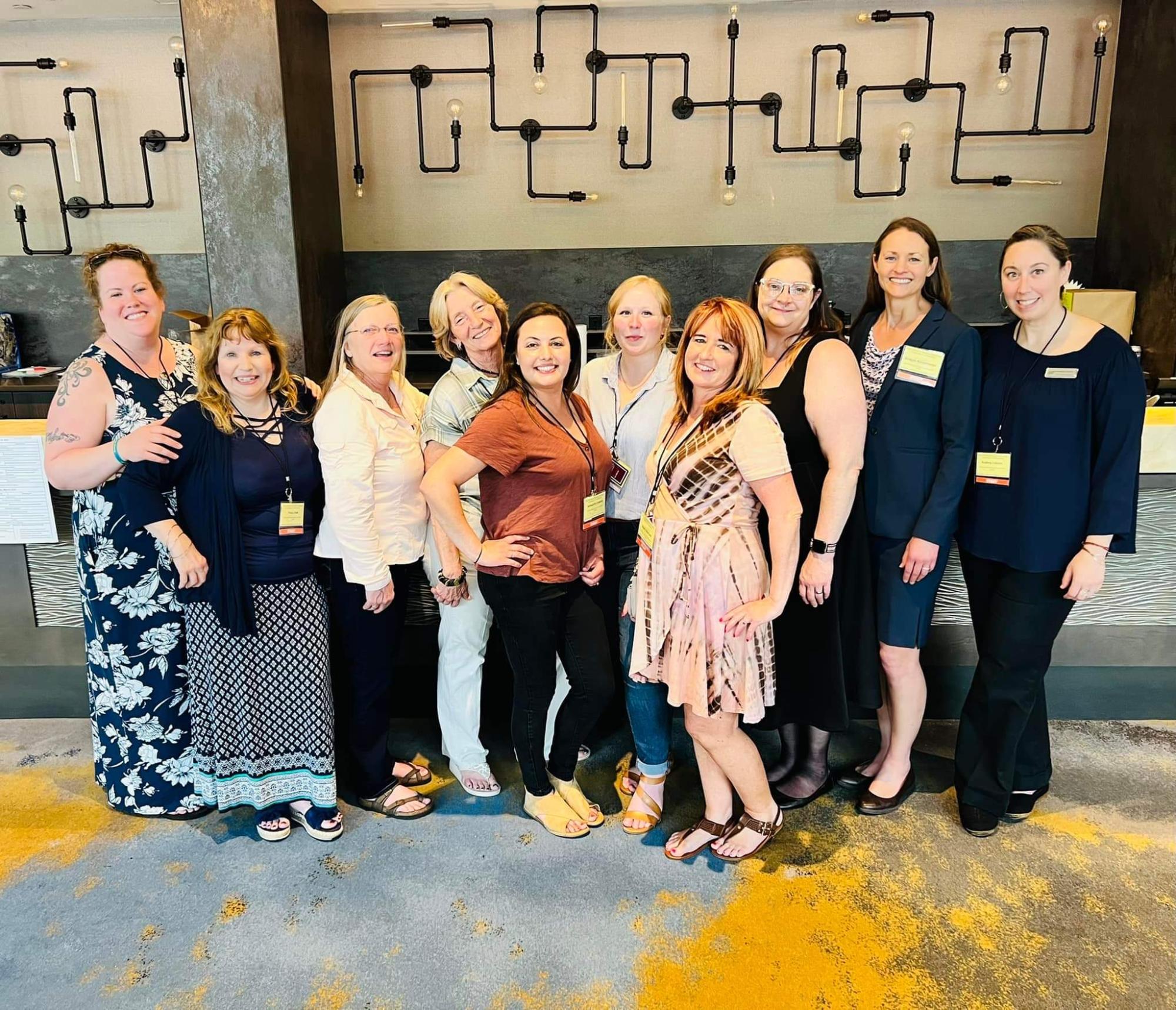 The conference included over a dozen workshops presented by experienced recycling industry professionals. Day one of NRRA's conference workshops were: Landfill 101: An Introduction to Burying Trash; Solar Panel Recycling and a Circular Economy; Affecting Recycling and Reuse Change in Your Town; Challenges and Successes of Converting to Source Separation From Single Stream Recycling; Recycle Right & Ask Me Anything; and Glass Recycling and Pozzolans. Day two of NRRA's conference continued the conversation with: Composting in VT and NH: Exemplar and Regulatory Updates; Federal Funding Programs for Recycling Operations; How to Start a Non-Ferrous Metal Program; and Parlez Vous Recycling? Facing Language Barriers to Recycling. In addition, both days included a Solid Waste Facility Operator Roundtable discussion where municipal solid waste staff discussed challenges and solutions with their peers.
Attendees expressed appreciation for the opportunity to network with conference speakers, other attendees, and organizations participating in the exhibit hall. Said one attendee, the conference was a "great opportunity to meet with other vendors, network with other solid waste operators, and learn about new developments." Another praised the "excellent slate of presenters with ample opportunity to interact with presenters and other attendees."
NRRA's conference was supported by the commitment and generosity of nearly thirty sponsors, including Diamond Sponsor New Hampshire the Beautiful and Platinum Sponsors Interstate Refrigerant Recovery, Inc. and Good Point Recycling. Speaker biographies and more information about NRRA's conference sponsors are available at www.nrrarecycles.org.