NRRA Attends National Municipal Recycling Conference
Reagan Bissonnette, NRRA Executive Director, and Ben Hoy, NRRA Board Member, at the Resource Recycling Conference
NRRA Executive Director, Reagan Bissonnette, and NRRA Board Member, Ben Hoy, were both in Austin, TX recently at the annual Resource Recycling Conference, a national conference dedicated to enhancing municipal recycling. Participating in this conference is one way NRRA strives to best support our 450+ municipal members with the most up-to-date information on recycling and solid waste management. Some of the great workshops discussed the future of paper markets, chemical recycling, building resilient municipal recycling programs, federal grant funding opportunities, and elevating your community's outreach.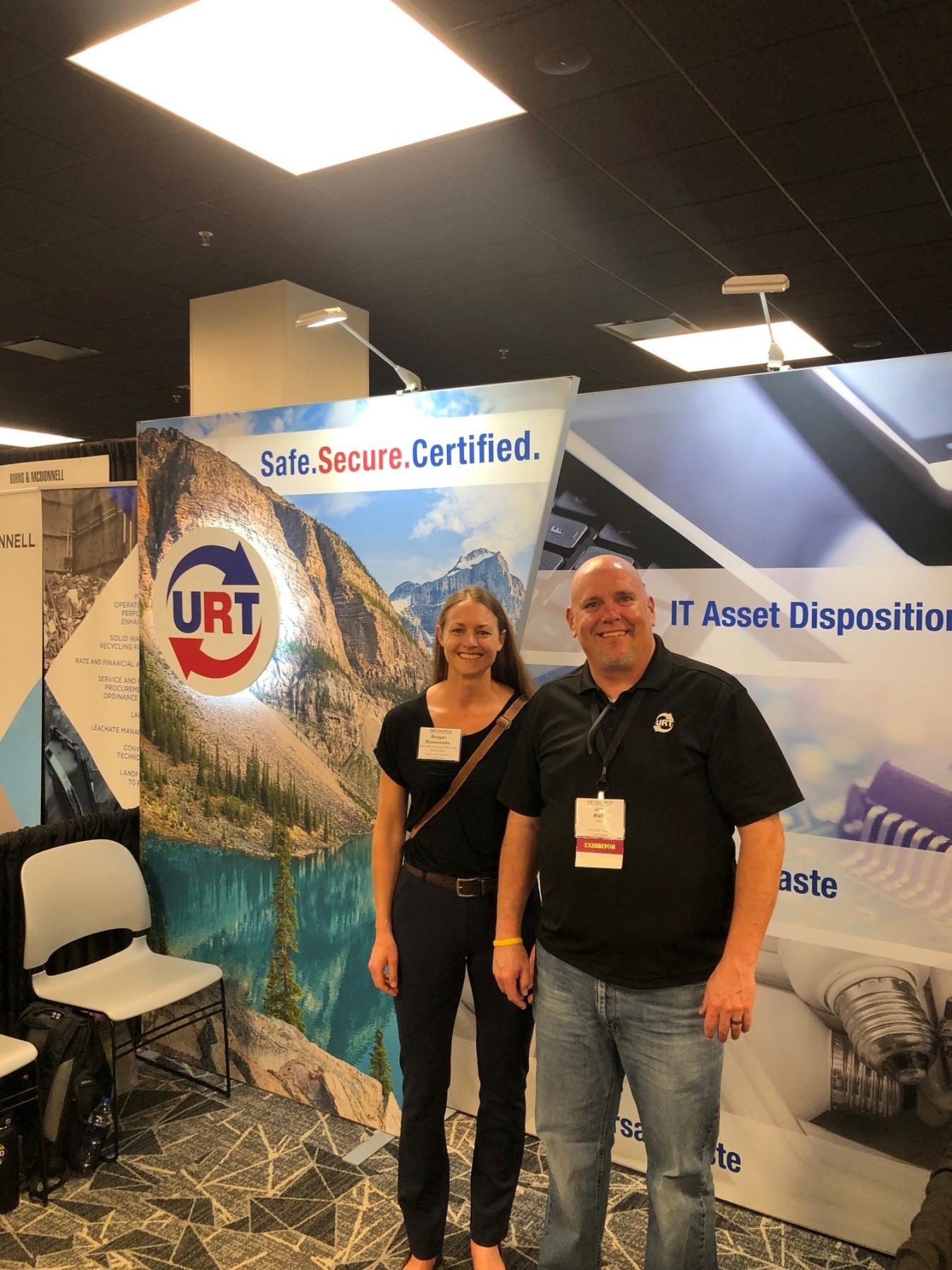 In addition to some great workshops, the conference provided opportunities to connect with speakers, exhibitors, and other attendees, including staff from NRRA electronics recycling vendor, URT, and NRRA 2022 Recycling Conference & Expo sponsors Glass Packaging Institute and The Recycling Partnership.
With much of the conference focused on recycling from the curbside single stream perspective, Reagan was reminded how unique NRRA is, from our cooperative marketing and purchasing model and support of primarily smaller, rural communities with source separated recycling.
See more photos from the conference in NRRA's Instagram reel.