Keep Materials Clean with a Gaylord
Cooperative Purchasing Program – Black Plastic Gaylords
NRRA works with Mills Industries in Laconia NH who custom-makes black plastic gaylords for NRRA members.
These lightweight, durable and long-lasting gaylords are great for storing recyclables such as plastics, aluminum, and steel cans prior to baling.
They come with a lid, so they can be stacked, and are made of #5 polypropylene.
NRRA Cooperative Purchasing Gaylord Facts:
In January 2023, NRRA Members purchased 50 gaylords with lids
Cost to Members was $217.99 each
2 of the 3 communities that purchased these gaylords applied for a grant through NH the Beautiful to cover the costs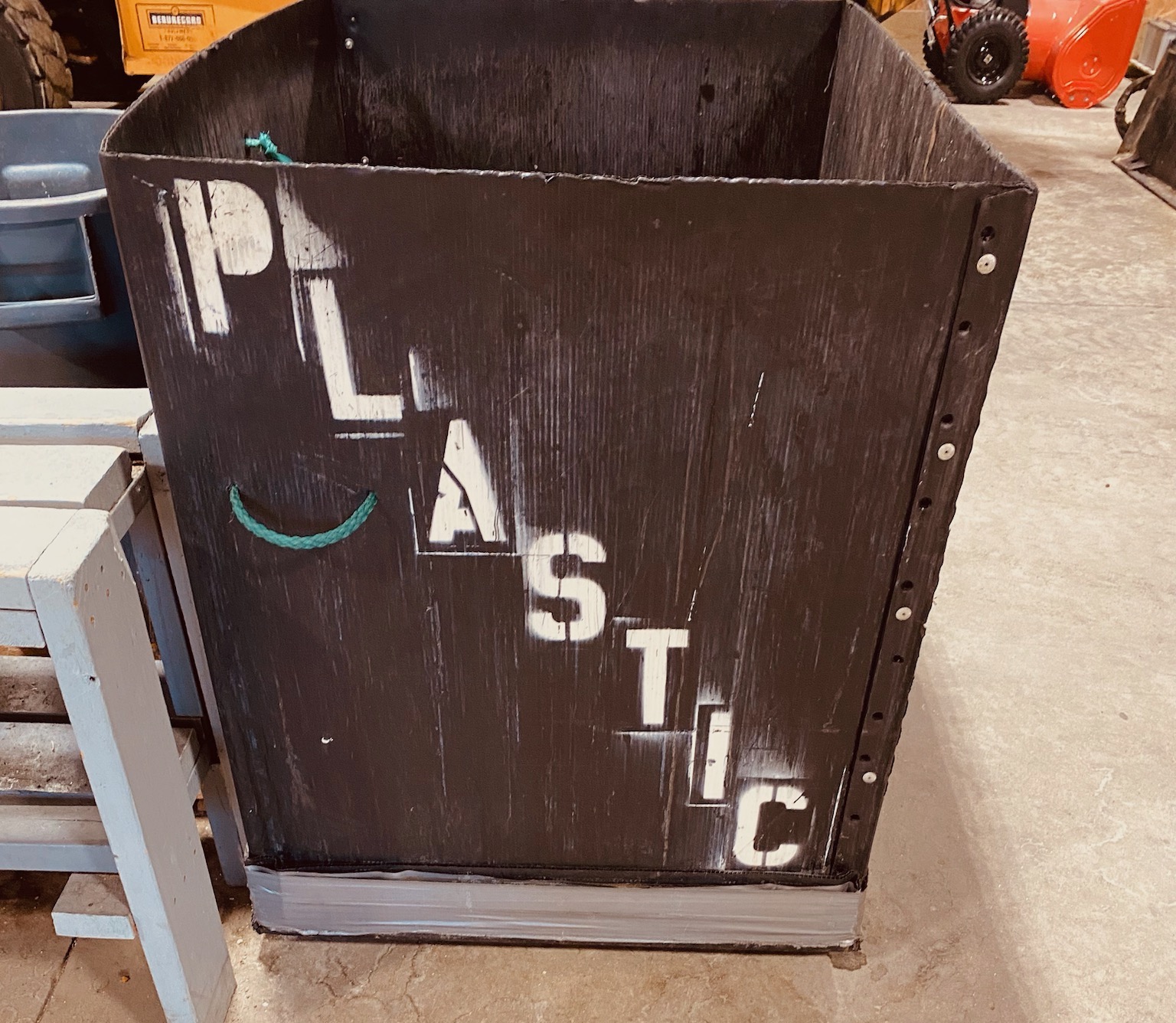 Testimonials:
"We purchased the gaylords to be used at the Tuftonboro Transfer Station as tools to assist us in our recycling efforts. We currently have one that is approximately 8 years old in service, the guys attached caster wheels to the bottom of it and they use it as a bin for plastic containers for recycling. The new purchases will replace this old one and find themselves in similar roles here at the transfer station."
- Christopher Ruel, Transfer Station Supervisor
"We were very grateful for the (NH The Beautiful) grant….we use the gaylords all the time. We stock products in these containers, that are waiting to be baled in our machines. They are also used with the covers to stack up product to save space. Due to the fact they are so rugged and hold up well to weight they can support and stack. Once they are enough for a bale, we lift them into it and two people can handle the gaylord. We use them for all our recyclables; tin, PETE 1, HDPE 2, and aluminum. We have also found that if you need a table, they are strong enough to double as that."
- Kenny Waldo, Transfer Station Supervisor
If interested in purchasing gaylords in our next order, reach out to Bonnie Bethune at bbethune@nrrarecycles.org or (603) 736-4401 X 118