2023 Bus Tour Recap
On October 18, NRRA staff and municipal member certified solid waste facility operators headed out on the Annual Fall Bus Tour. The plan for the day included a driving tour of the Waste Management Turnkey Landfill in Rochester, NH, followed by a walking tour of Universal Recycling Technologies' to see their cathode-ray tube (CRT) electronics recycling process, and finally a tour of the Lee, NH Transfer Station.
In a follow up survey, it's clear the sold-out bus tour was a success! Participants enjoyed getting an insider's look into three aspects of solid waste management - landfilling, universal waste recycling, and source separated recycling. Said one operator:
"It was helpful being able to see the facilities in action and having essentially a tour guide to walk you through the ins and outs of everything. It's always so informative and appreciate the time that everyone takes to make this happen!"
Stop 1: Waste Management Turnkey Landfill in Rochester, NH
The Turnkey Landfill Tour was lead by Steve Poggi, director of disposal operations at Waste Management. The Turnkey Landfill was the first lined landfill in New Hampshire and currently handles 40% of the state's solid waste. Turnkey also has a recycling operation, but because of the low volume of recyclables, does not have a single stream Materials Recovery Facility (MRF). Cardboard is baled and sent to mills right from Turnkey, while comingled containers are sent to Waste Management's MRF in Billerica.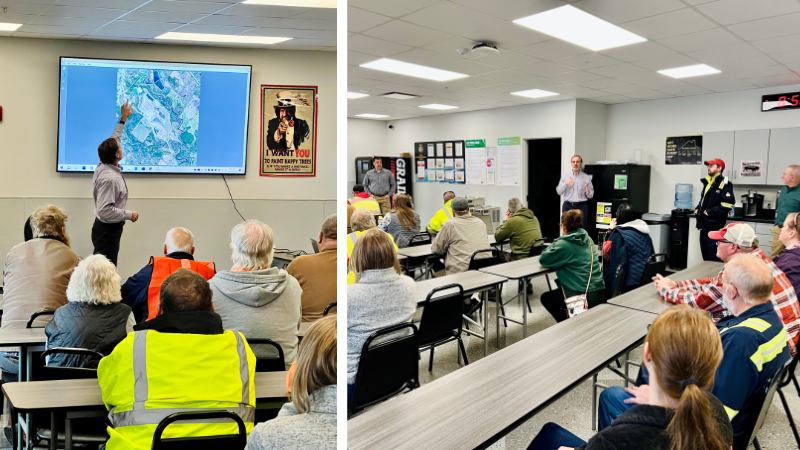 The Waste Management flatbed and packer trucks all run on compressed natural gas, making it the largest fleet in the US to run on natural gas. Though there is a push to move the trucks to electric, technology still needs to catch up, as trucks are currently unable to stay charged long enough to complete a full pick-up run.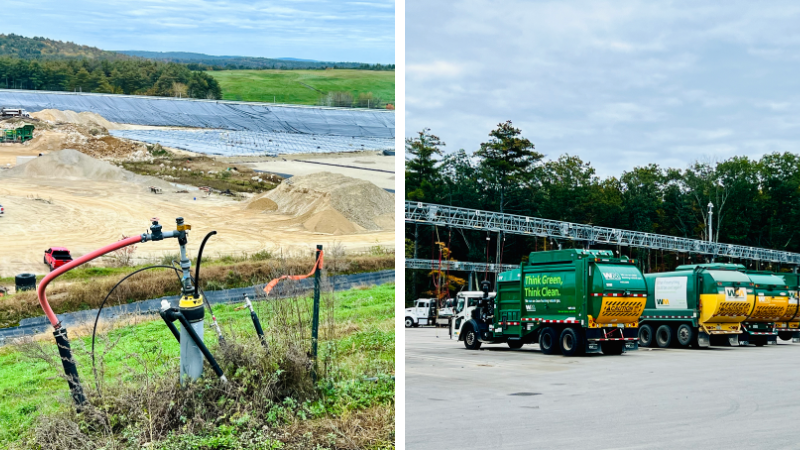 The landfill also has biological and chemical treatment of leachate (landfill juice), which reduces PFAS levels to non-detectable levels. It has a turbine plant and an engine plant, both of which are powered by landfill gas to create electricity. An additional line of landfill gas is treated and piped to the University of New Hampshire, where it powers 85% of the campus. The biggest issue the Turnkey landfill faced in 2023 was an abundance of rain, which increases the rate of landfill gas AND makes it harder to capture. Bus tour attendees saw many landfill gas wells and black tarp laid out to help physically tamp down on the gasses and make them easier to capture and divert.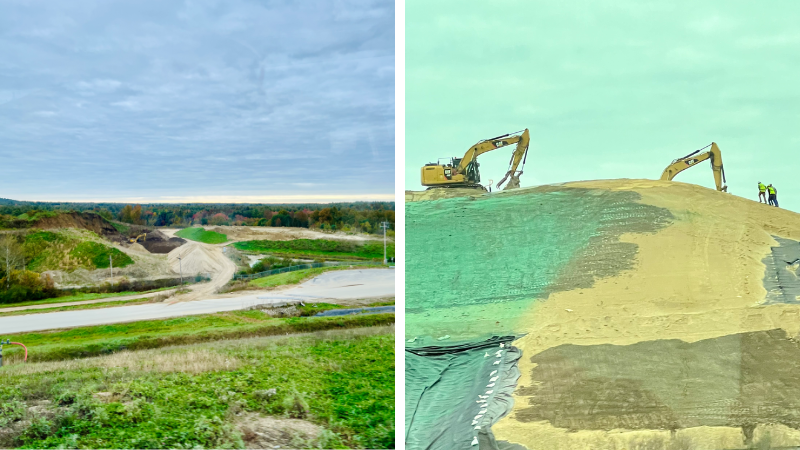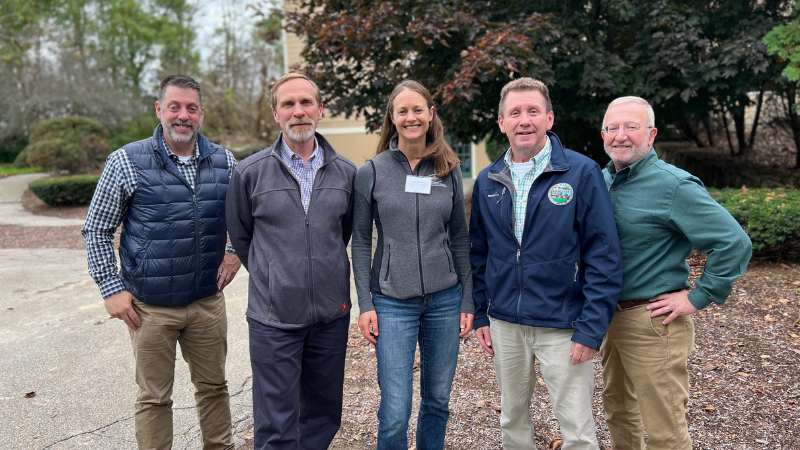 Stop 2: Universal Recycling Technologies in Dover, NH
The URT recycling facility in Dover, NH is the smallest of their 5 locations, spread across the country. Because the location is too small for a shred line, the Dover location focuses on recycling CRT glass from old televisions. It also serves as a collection point for other universal waste, such as batteries and light bulbs and ballasts, which are sent to other locations to be processed.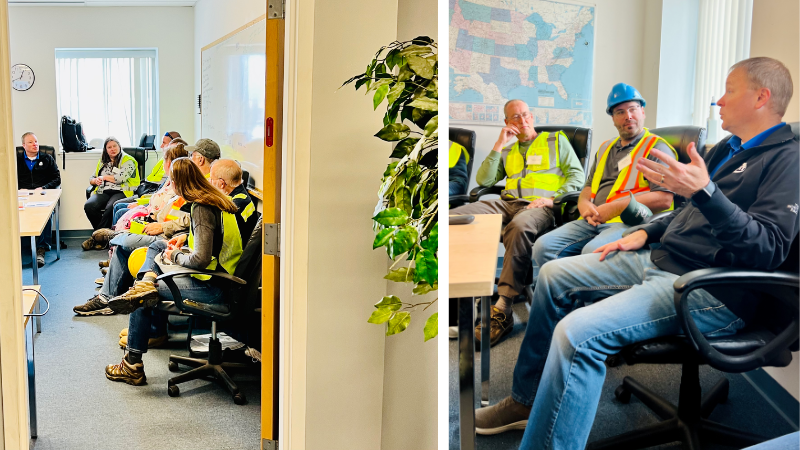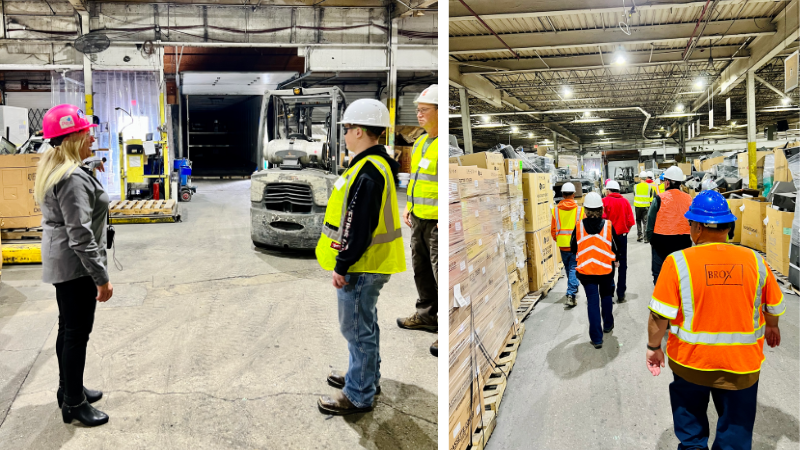 While the big, heavy televisions of the 90s and earlier are no longer in style, URT continues to process millions of pounds of CRT glass each year. In 2022 alone, they processed 40 million pounds of CRT.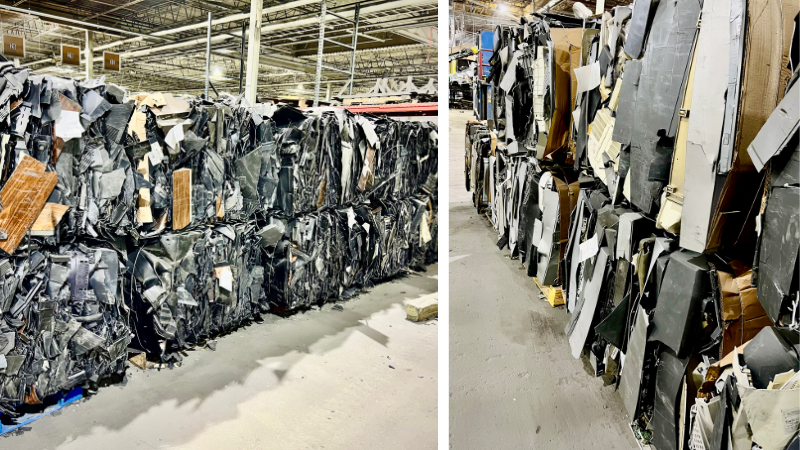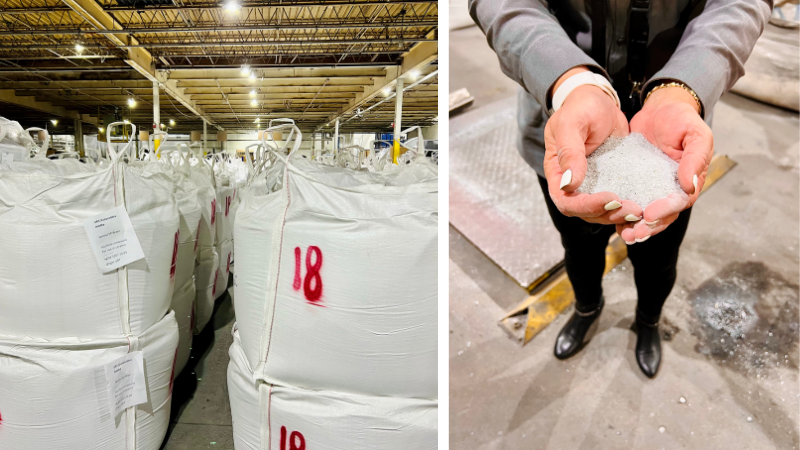 Cathode-ray Tube televisions are also the most expensive electronic to recycle due to the labor involved in separating out the plastics, metals, glass, and copper.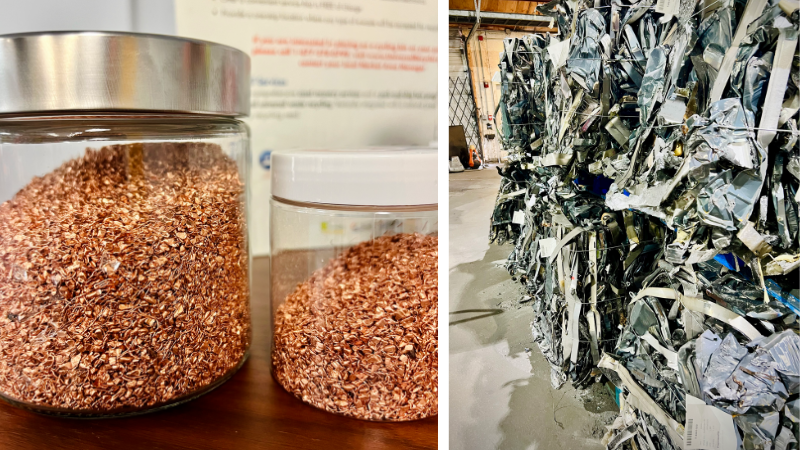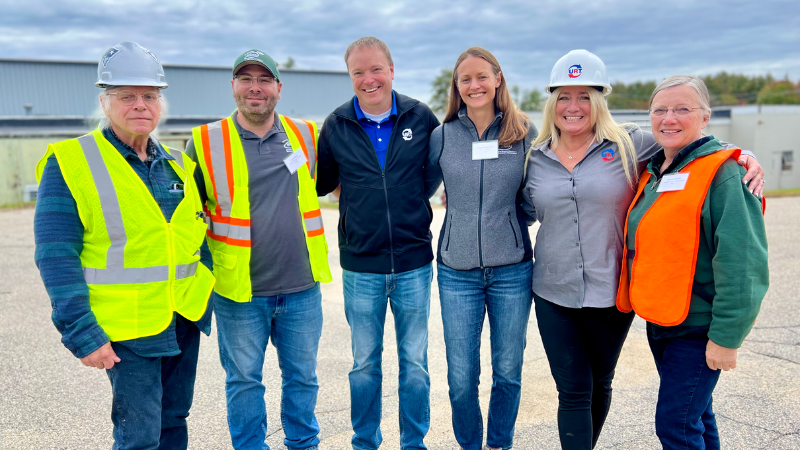 Stop 3: Lee, NH Transfer Station & Swap Shop
Our final stop was at the Lee, NH Transfer Station where we got a tour from our very own NRRA Board Member, Steve Bullek.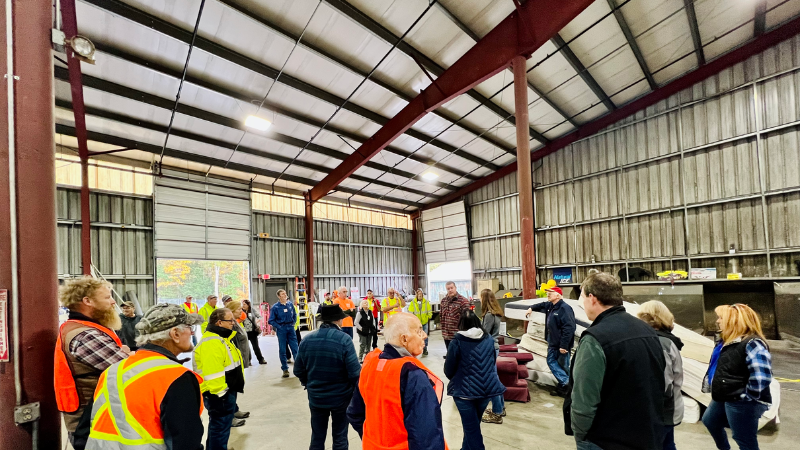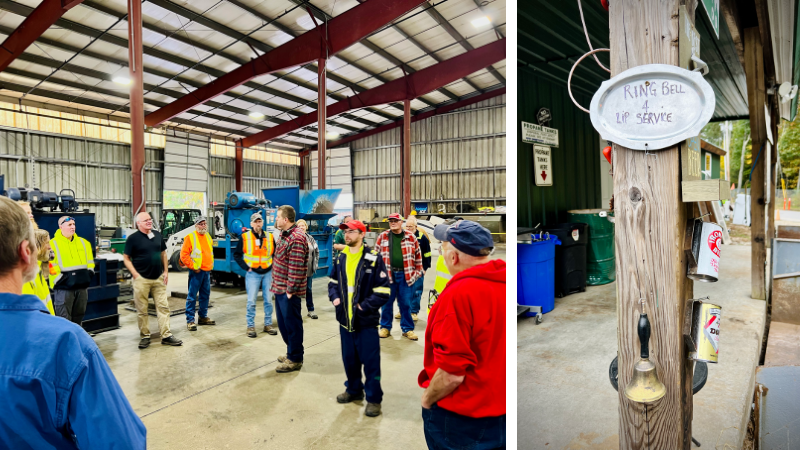 The large recycling and solid waste facility was the stuff of dreams for many attendees, with two horizontal balers that are able to keep their recyclables quickly baled to move.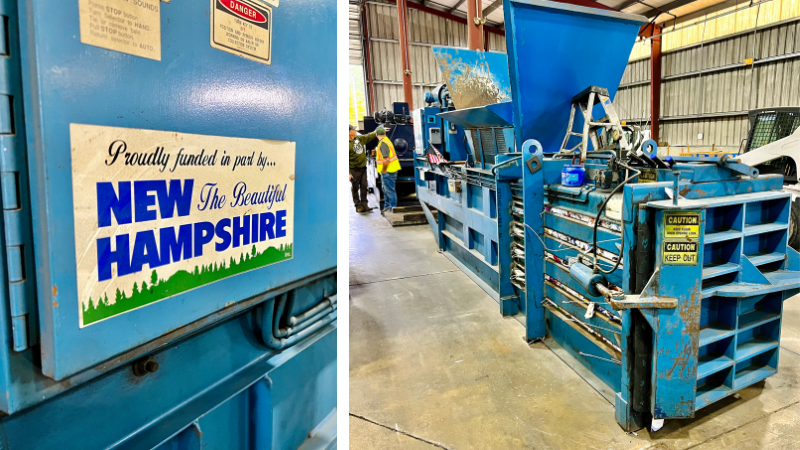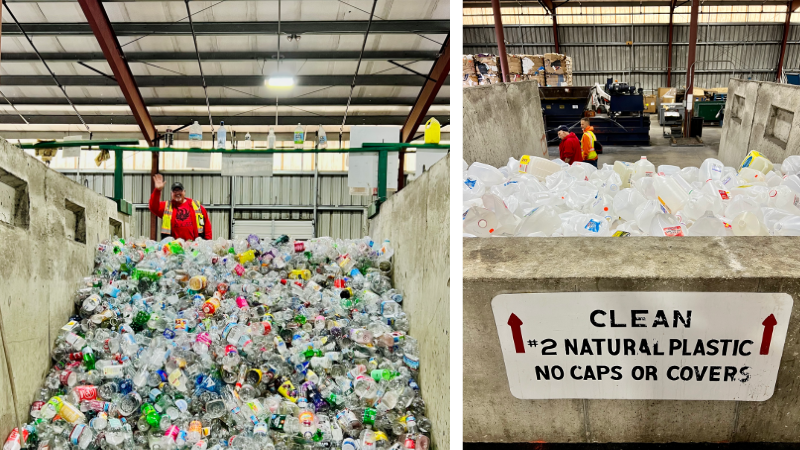 The facility accepts leaf and yard waste to be composted onsite, with compost then available to residents to use as needed. They also collect food scraps and waste, which is then picked up and composted by Mr. Fox Composting.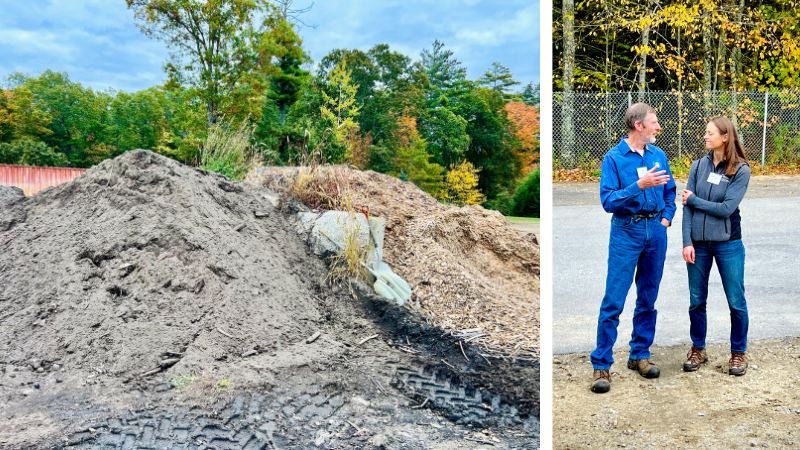 Other interesting ideas included the book recycling box by Discover Books, tucked in next to the Ecosmith Recyclers textile recycling bins. As well as the waste oil collection setup with the protective spill-proof base.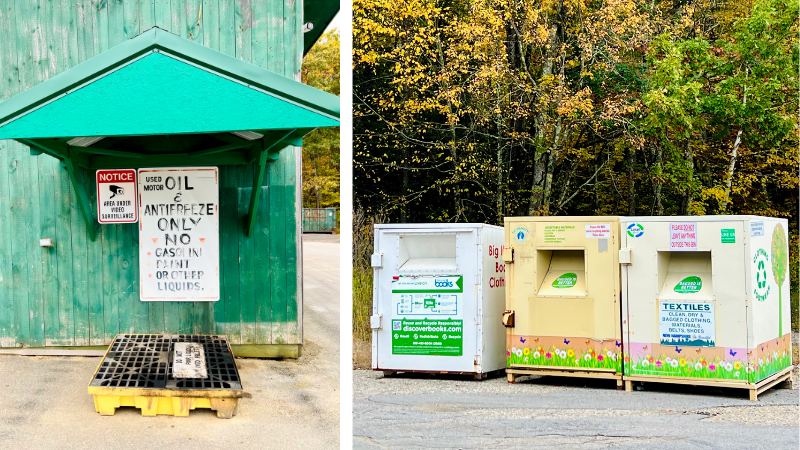 Finally, attendees had the opportunity to talk with Martin, a volunteer at the transfer station who organizes and runs the Swap Shop. He even offered to share a copy of their swap shop manual! One of the best ideas in the swap shop was a wipe-off board where residents could leave their name, number, and the large item they were giving away so neighbors and fellow residents could contact them. There were instructions on the board that after a month, information would be removed.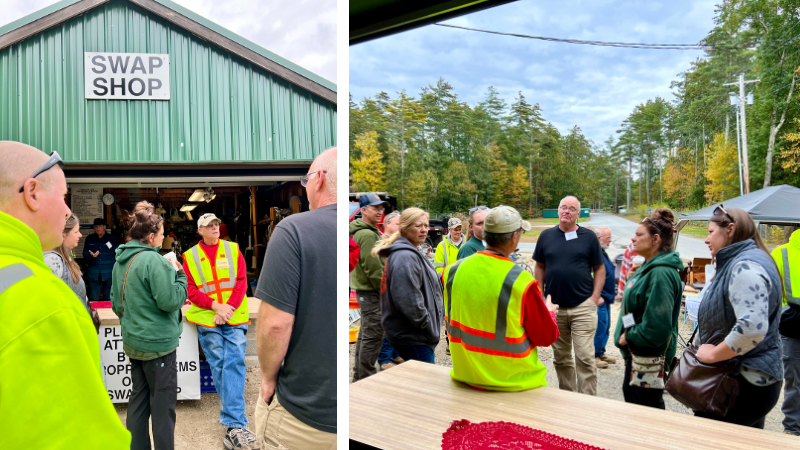 Ultimately, the Bus Tour was a full day of learning, networking, and engagement. THANK YOU to Waste Management, URT, and the Lee, NH Transfer Station for having us. We are already dreaming up our next tour!