Member Operations & Marketing Meetings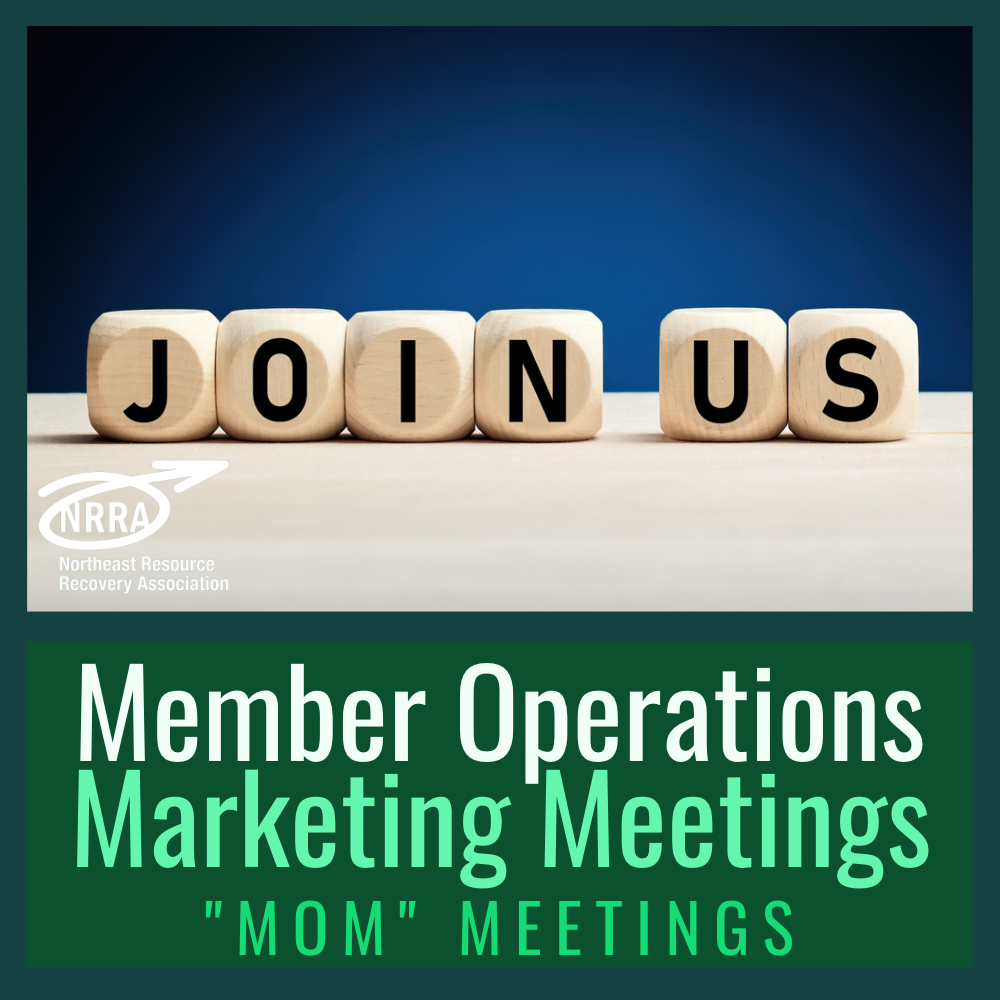 NRRA holds regular Member Operations & Marketing (MOM) Meetings, which enable operators to gather and discuss the concerns of specific towns, learn about current market conditions and specifications for acceptable clean material, and to problem solve on a variety of topics, such as signage, traffic flow, equipment, and time management.
New Hampshire solid waste operators can receive continuing education credits toward their license by attending.
Some MOM meetings are held "on the road" at a member's facility, where meetings will be followed by a tour of the member's facility.
Upcoming MOM meeting dates and locations: