MOM Meeting - March 2023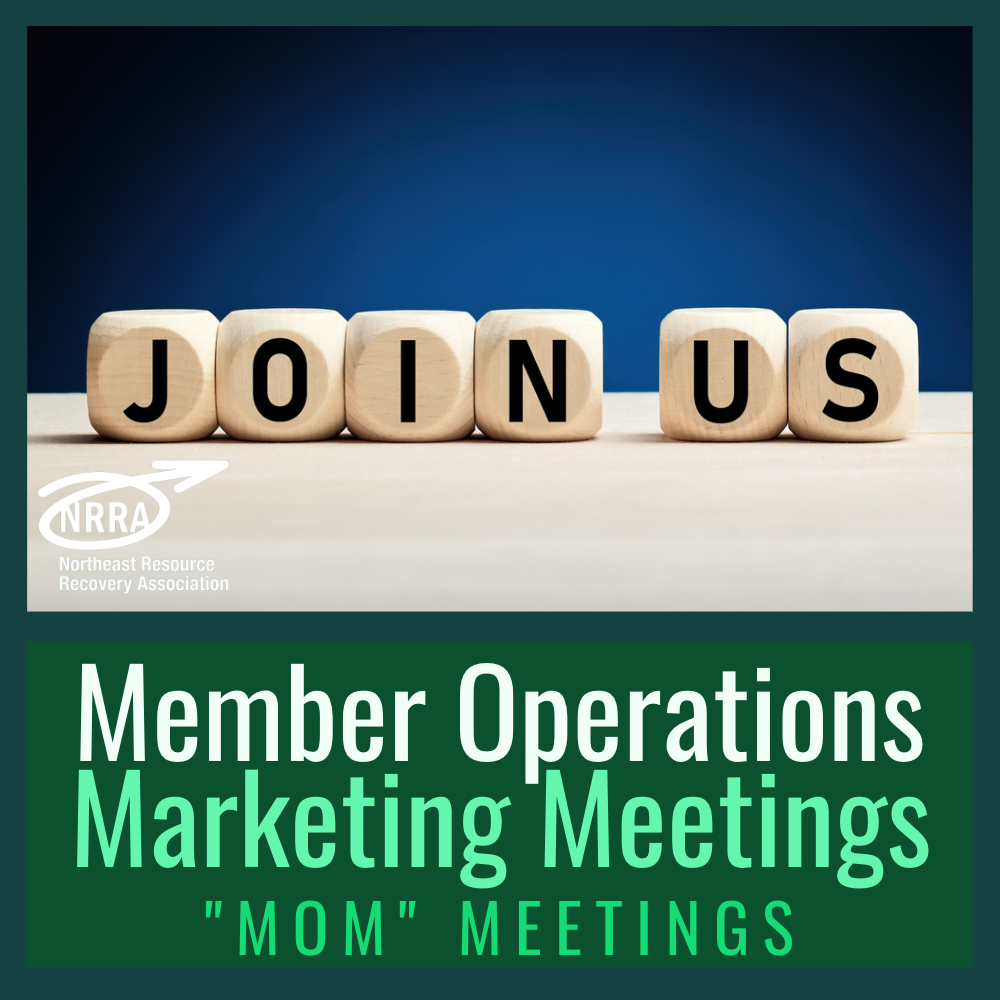 Member Operations Marketing (MOM) Meetings are open to all NRRA Municipal Members.
Please feel free to bring a fellow recycler!
Meeting includes:
Introductions
Cooperative Marketing and Purchasing monthly review
Technical Assistance and Education updates
Presentation from Matt James, Grant Development Manager for The Recycling Partnership to discuss previous recycling grants they've offered, future recycling grants, and how members can access this funding.
Roundtable Discussion
There will be both video and phone-only access available for this meeting - details will be shared via email - as we continue to improve our hybrid-meeting experience.
Attendance at MOM meetings count as 1.5 hours of continuing professional development credit for the NH DES Solid Waste Operator Certification.
*SNOW DATE: WEDNESDAY, MARCH 15, 2023 - SAME TIME AND LOCATION
View the Agenda and Call/Video Instructions for Remote Access (hybrid meeting)